The weather was forecasted to reach 30°c, and subsequent days were due to be colder and wetter. So making the most of a Friday off, we set off early to a relatively nearby route named Edale's Tors from the Top 10 Rocks and Edges – Peak District book, available here: https://amzn.to/3jlQAgb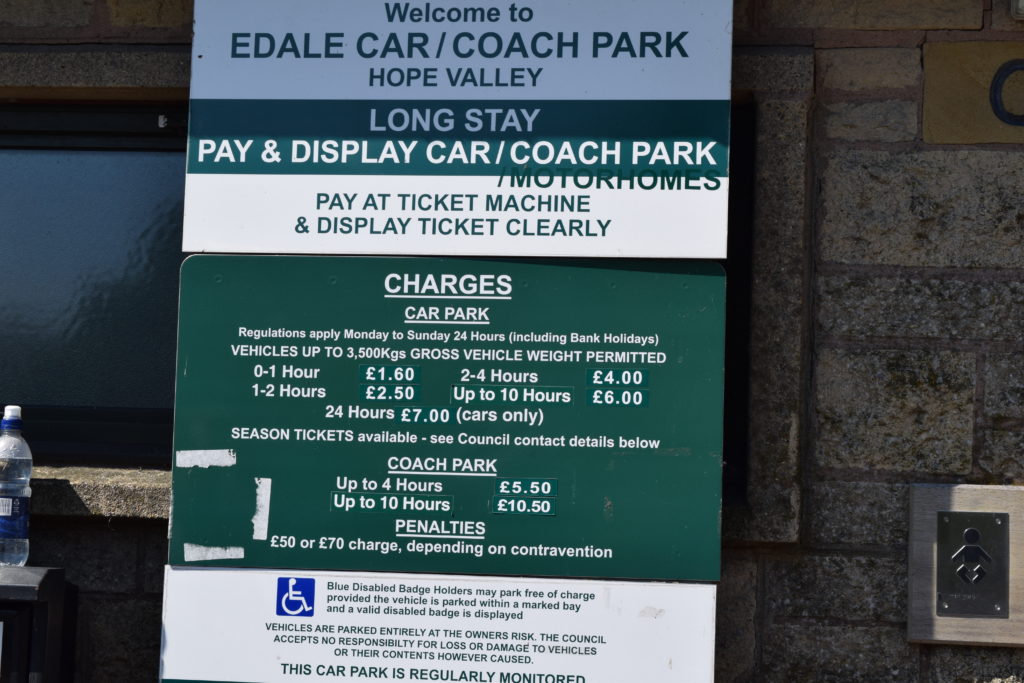 Parking in the recommended Edale Village Hall Car Park (pay and display), we added 4 hours to the meter to allow for plenty of leeway on the estimated 3 hour/6 mile hike.
We arrived at 8am, and the temperature was already 21°c.
The outbound route includes some more difficult, but manageable rocky climbs, and the return is much easier, across stone paved paths and steps.
Passing lots of sheep before the climb, Bo was much better behaved than last weekend, and tolerated the animals slightly better. Or maybe it was the extra bribery with treats…
After the 1500ft ascent, the high points provide an excellent vantage point for panoramic views. We have captured and stitched 2 panoramas below.
A short clip from along the top – very windy at points
Even after beginning fairly early at 8am, there were a fair few cars in the car park, and we passed some groups that seemed to be returning from an actual early start.
The car park was completely full on our return at 11:15am; we finished back after almost exactly 3 hours. Most disappointingly, both too tired to walk to to the nearby Penny Pot Cafe for ice-cream.